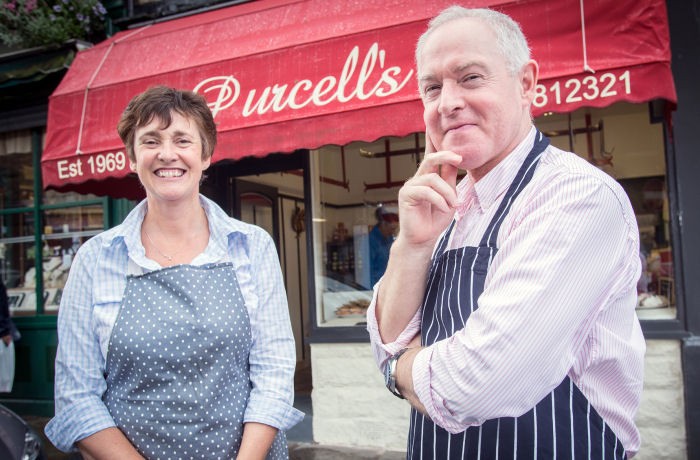 Barnoldswick
Purcell's deli make and sell delicious homemade meats, cheeses, spreads and sweet treats, plus fresh Yorkshire and Lancashire favourites from local suppliers, including Stanforth's of Skipton.
Barlickers have been queuing out of the door at Purcell's since it opened in Barnoldswick almost 50 years ago. New owners Mick and Dawn Wade wanted a website to keep those customers coming, and cater for the new generation of digital-first customers, searching for ideas and a bite to eat on Google.
There was no existing website, so after a chat around their kitchen table, we started from scratch:
website design ideas
domain registration
website hosting
website build
training
plus product photography in the shop
Mick and Dawn can now update their website from their ipad at home. And when those fresh quiches and meringues come out of the oven in the shop, a quick snap on their iphones and voila! The daily specials are emailed onto the website instantly.
We've also helped them with:
submitting their new website to Google
taking ownership of, and updating, their Google Maps listing
using Google Analytics to monitor their website traffic
signage – new menu boards in the shop
logos and branding
How much did it cost? Less than they expected. We saved a lot of money by using one of our thousands of pre-built website templates, and by empowering the people who know their products best – Mick and Dawn – to manage their own website.
There's lots more in the pipeline, but they're already so impressed with the value and service that they've recommended our services to a shop around the corner, who were delighted to meet us.
Next time you visit Barnoldswick, pop into Purcell's. Our favourites are the fudge and meringues!