After a chat, brew and yummy chocolate tiffin at the Cellar Bar & Bistro Barnoldswick today, we've got some great work ahead of us for www.marshtopfarmshop.co.uk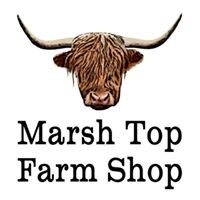 Marsh Top Meats is a small family run farm dedicated on producing the finest
quailty meats from our animals, we pride our selfs on the best quality
grass reard beef and traditinal pork and lamb.
The beef is produced from our fold of Highland cattle and our small herd of belted
galloway.Our cattle are left to mauture slowley, reared only on grass leaving the
beef well marbled,that ensures tenderness and succulence with a very distinctive
flavour, the beef is 28 day matured to ensure flavor and suculence.
The pork is produced from traditianal breeds of pigs, born and reared on the farm.
the pigs are outdoor reared in the spring and summer months and bedded in straw
filled stables through out the winter. the traditinal breeds produce a better flavoured
pork, which produces excellent bacon and gammon which we dry cure and also
oak smoke, we pride our selfs on our meaty sausage ranging in many flavours from
plain pork to our spicy chorizo and many more flavours.
The lamb is produced from our small flock of sheep.
All the meat is cut and packed by our traditional butchers. all the meats are
available vack packed, from the farm or the markets we attend
Thursday: Barnoldswick market, Hebden Bridge general market.
Friday: Todmorden market.
Saturday: Barnoldswick market, Todmorden market.
Sunday:Hebden Bridge farmers market every sunday.